Yesterday we had the first frost delay of late summer, a 1.5 hour delay that caught everyone but Greywolf staff off guard. August 16th is late for our first frost of the summer.
I was just discussing with a few members and staff that the summer of 2011 has seen a period of 54 days without a frost delay (The last delay was on June 24th). That is the longest period without a frost delay in the last five years. There has been frost during these 54 days, but the turfcare team has been able to move around the frost without delaying tee times. In fact, July was the first calendar month, in my five seasons, at Greywolf where there was not a frost delay. (I fondly remember the nearly two hour delay on Canada Day in 2009!)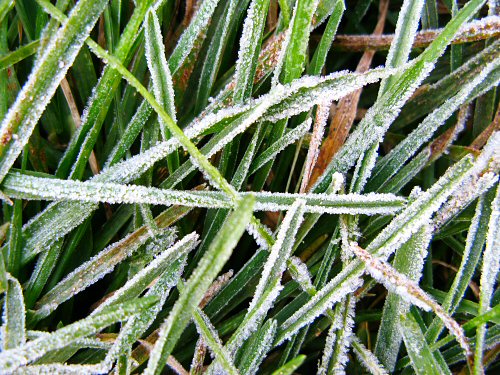 Frost on Turf
A couple of other weather and frost notes:
• Last night the temperature was 1.3 oC.

Above freezing with the humidity and other weather factors, frost set up on the turf canopy.
• As a general rule, the turfcare crew scouts the golf course for frost whenever the temperature gets lower than 4 oC at night.
• This summer, the high temperature has not broken 30 oC at Greywolf. Our highest recorded temperature has been 28.3 oC on July 7th. Although there is still lots of summer left!
I will try to write another post soon about why it is essential to stay off frost and the damaged caused by walking on turf that is covered with frost.
Until then, lets hope we see another 54 days without frost!